Do you want an alternative to paving, Liquid Limestone is what you are looking for…
Liquid limestone- Taylor Made Concrete & Coatings provides quality finished Liquid Limestone in Mandurah and surrounding areas as a preferred alternative to paving.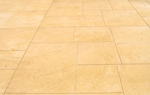 Liquid Limestone is a beautiful product that gives a superior sophisticated look and finish especially surrounding a pool. We also recommend Liquid Limestone for driveways and alfresco areas but can be used anywhere especially if you are looking for an alternative to paving.
Liquid Limestone is a crushed limestone that is usually mixed with cement & serves as a best alternative for concretes & paving these days. It is comes in very attractive ranges with lots of benefits for your Driveways,Alfresco, Patios, Pool and Spa, Interior floors, Crossovers and more.
Benefits of Liquid Limestone:

Liquid Limestone can provide you lots of benefits like,
keeps your concrete cool in summer.A great consideration if you have a young family
Easy maintenance.
No weeds can grow as there are no cracks
Easier to adhere to water restrictions.
A natural looking finish to enhance your property.
Helps add value to your property
If you live in Mandurah or the surrounding areas and would like to find out how much your next project will be, get in contact with us today to arrange a free no obligation quote.
Feel free to chat with us on Facebook